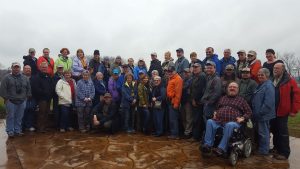 About Us – Lebanon Chapter
The John W. Sellars – Lebanon Chapter of the Tennessee Ornithological Society: We are a group of birding enthusiasts loosely based in Lebanon Tennessee. Our members range from the casual, backyard birdfeeder watcher to the serious, I-plan-my-vacations-around-spring-migration birder, and come from all over Middle Tennessee (Bedford, Cannon, Davidson, Rutherford and Wilson Counties). So where ever your interests lie along the birding spectrum, and whereever you reside, you are welcome in our group.
History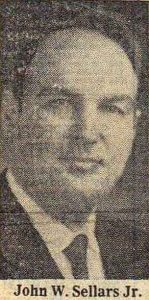 The John W. Sellars Chapter of the Tennessee Ornithological Society was founded in 1950, but was originally known as the Lebanon Bird Club. It began as a group of people interested in promoting the appreciation of birds. One of the group's first activities was participation in the 1950 Christmas Bird Count, documented in the December 1950 issue of The Migrant.
This group started a lifelong tradition which continues in Wilson County today. Charter members included Robert C. Bone, Albert F. Ganier, Loyd Hester, Mary Frances Holloway, Graham Kash, G.R. Mayfield, Dixon L. Merritt and his wife, Harvey Scurlock, Mrs. J.C. Sellars, James Shaw, Jimmy Shaw, Dan Schreiber, Norman and Donald Thomas, and Mrs. Henry Waters.
On the third Saturday of each month, the group met at various homes looking and listening for birds while walking along the farms and fields. Perhaps the group's beginnings were similar to today's membership in that it was a well-educated, friendly bunch encouraging to all ages, including a youth by the name of Bill Sellars. Bill's passion and interest in birds eventually led to his parents', John and Francis Sellars, involvement in the club. Stories of late night birding forays into the wee hours of the morning have been shared over the years–stories of how John drove the group in a church van searching for birds or on owl prowls. His sudden and untimely death in the early 1980's led to the group's decision of a name change to the John W. Sellars – Lebanon Chapter TOS.
Who is Dixon L. Merritt?

Born in Wilson County Tennessee on 9 July 1879, Dixon Lanier Merritt was Tennessee State Director of Public Safety, taught at Cumberland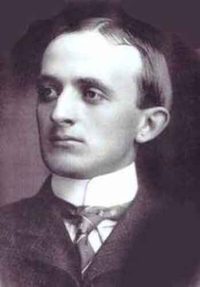 University and was editor of The Tennessean and Lebanon Democrat newspapers. He also served as President of the American Press Humorists Association and contributed to several periodicals throughout his life. Merritt was also a founding member of the Tennessee Ornithological Society and the Lebanon Bird Club.
In addition to being a talented writer and editor, Merritt was a well-known poet. One of his best known creations is the following limerick penned in 1910 and entitled The Pelican.
The Pelican
A wonderful bird is the pelican,
His bill will hold more than his belican,
He can take in his beak
Enough food for a week
But I'm damned if I see how the helican!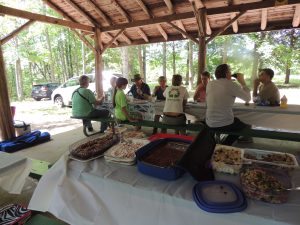 Events
We meet on the third Saturday of each month except June, July, and December. Our chapter hosts bird walks, field trips, and various events throughout the year.
Everyone is welcome — new and experienced birders alike! Bring your binoculars, dress for the weather, and prepare to have a good time.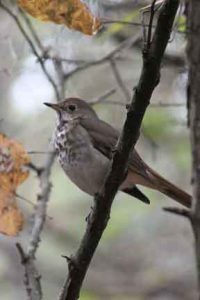 Membership
Membership dues include local and state dues and entitle one to all state and chapter publications — The Migrant (the TOS quarterly journal), and The Tennessee Warbler (the TOS newsletter). Our membership year runs from January 1 to December 31, and dues are as follows:
Individual $ 22

Family $ 28

Sustaining $ 40

Life (Lifetime TOS membership) $450 (+ $4 annually for LBC) 
Members of other TOS Chapters who wish to be members of the Lebanon Birding Club pay annual dues of $4 for an individual, or $6 for a family. 
Make checks payable to: John W. Sellars Chapter TOS and mail to: 
Lebanon Birding Club
c/o Greg Tomerlin
1562 Walnut Grove Rd.
Lebanon, TN 37090-7669
Download, print, complete and return our membership form. 
Contact the Lebanon Chapter