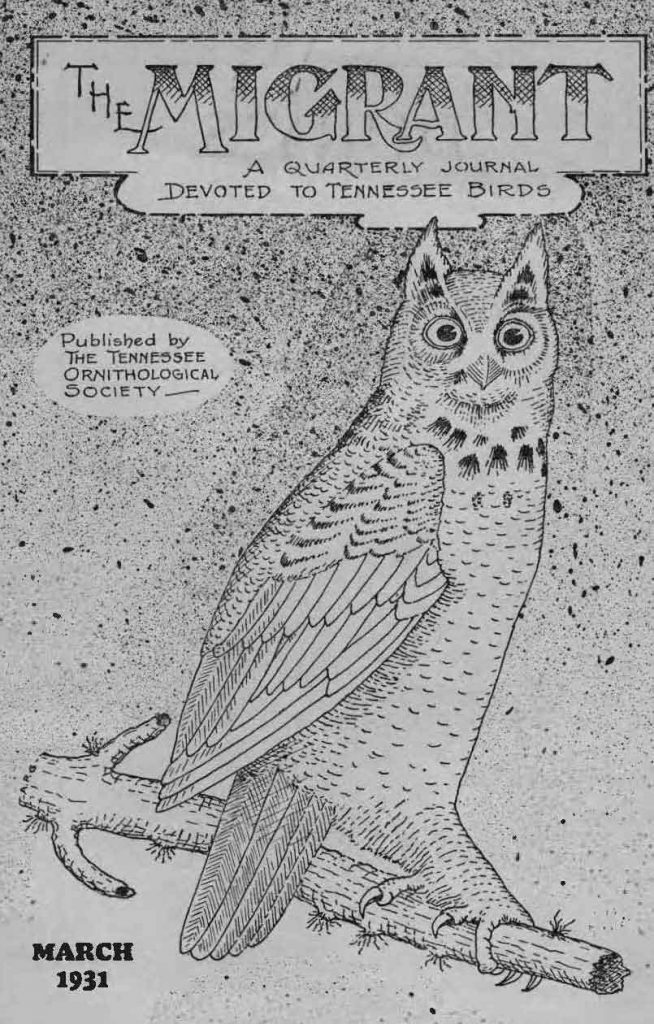 The Migrant
The Migrant (ISSN 0026-3575) is the quarterly journal of the TOS. It was first published in 1930 and is mailed to all TOS members. The Migrant contains articles describing results of research on Tennessee birds, results of organized bird counts, unusual occurrences and early and late arrival dates.
The Migrant Back Issues
Back issues of The Migrant are now available on the Searchable Ornithological Research Archive (SORA).
Additional files will be added as they become available.
Contact the current editor if the issue is not on SORA.
Submissions
Those interested in submitting a major article or Roundtable Note to The Migrant should use the most recent issue of The Migrant as a guide.
New guidelines are under development and will be posted here once completed.
The Migrant Editorial Staff
Editorial Staff
Associate Editor: Susan McWhirter
274 Beech Grove Rd, McMinnville, TN 37110

Associate Editor: Martha Waldron
1014 Murray Hill Ln, Memphis, TN 38120

State Count Compiler: Ron Hoff
166 Chahyga Way, Loudon, TN 37774

Season Editor: Richard L. Knight
804 North Hills Dr, Johnson City, TN 37604
Regional Season Editors
Western Coastal Plain: Dick Preston
261 Sassafras Cr, Munford, TN 38058

Highland Rim and Basin: Open

Eastern Ridge and Valley: Open