The Tennessee Ornithological Society is an independent, non-profit, educational and scientific organization devoted to the study and conservation of birds. Our members encourage the study of bird life, to record such findings and to spread our interest among others.
TOS holds annual weekend spring and fall meetings in various venues across Tennessee. These meetings are hosted by one of the 10 local Chapters and are comprised of a Friday night reception, half-day field trips, a business meeting, scientific paper presentations and a celebratory dinner.  An annual winter meeting brings together the membership for the sheer pleasure of birding.
Daily access to bird sightings, important action alerts and other timely announcement can be obtained by joining the Freelist tnbird listserv.
We are guided by our TOS Constitution.
Chapters
Our organization is a federation of ten chapters which hold regular meeting and field trips.
TOS Executive Committee Board of Directors
Nashville
Ken Oeser

Angie Elmore
In October 2015 TOS member gathered at Montgomery Bell State Park to celebrate the 100 year Anniversary of the Club – 1915-2015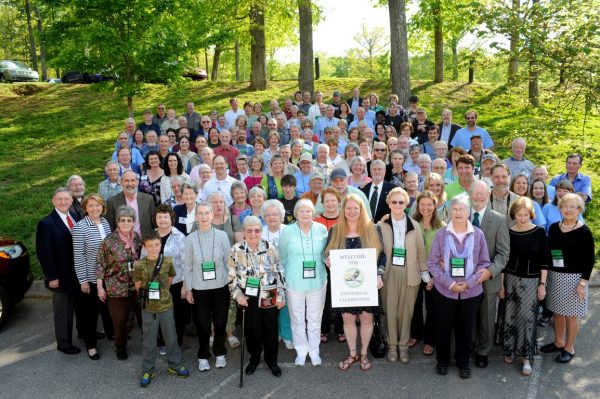 This film documents the lives of those who pioneered and sustain the Tennessee Ornithological Society, the earliest state-level bird-study and conservation movement in the southeastern United States. Written, edited, narrated, and filmed by NTOS member Danny Shelton this film was made for the 100th year Anniversary celebration of TOS and stands as a living legacy of the organization.